Step 5 – Color illustration techniques
After storyboarding, I create 2 – 3 full-color illustrations of key scenes in the story to establish the mood, style, and lighting of the book.
My approach combines traditional and digital techniques in a process I've named "Drawing Like a Printmaker." First, I scan the original pencil drawing and print it on watercolor paper.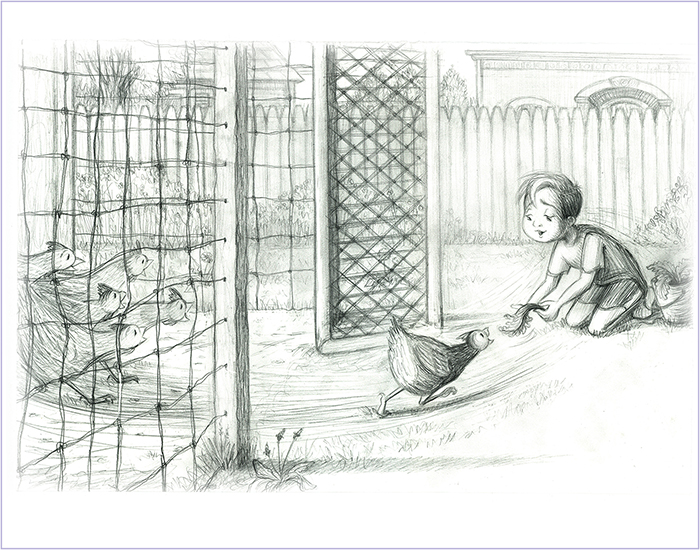 Then on the print, I paint with acryla-gouache and pop details with prisma color pencils. To achieve highlights, blending, and texture, I scratch with sand paper and Xacto knife.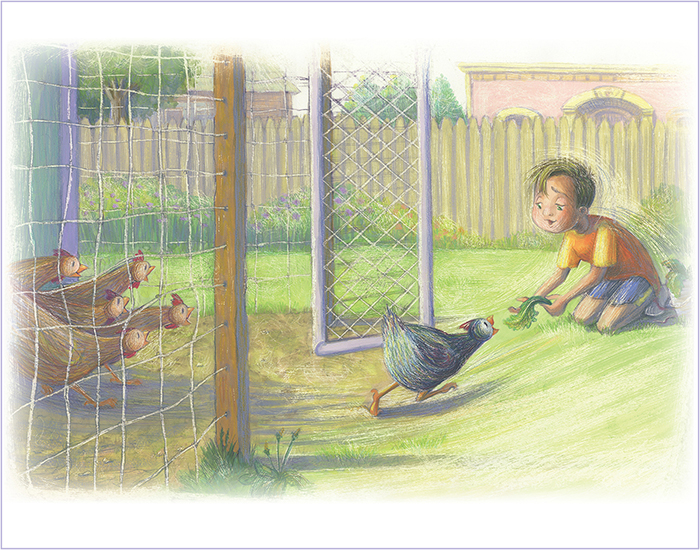 Next, I scan the painting and overlay the original drawing scan in Photoshop. And finally, I make edits to lighting, color, and value contrasts using Photoshop Adjustment Layers.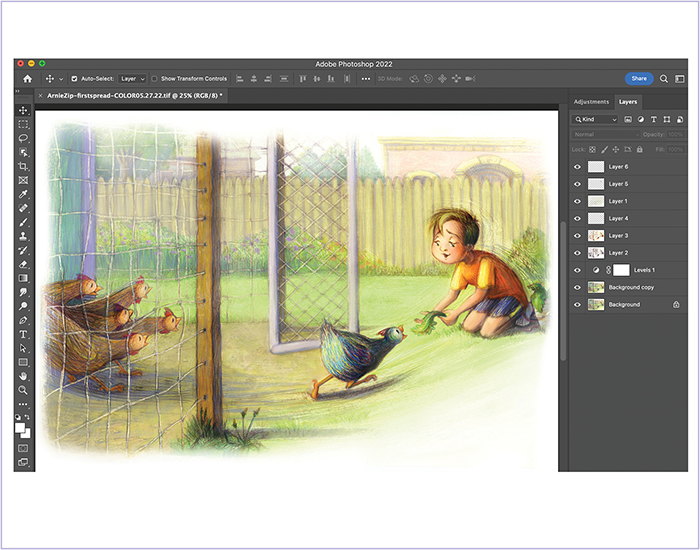 Step 6 – Dummy
Once I have the plot, storyboard sketches, and color illustrations, I place them in a book proto-type, or dummy. Then, I add text and read the book out loud to synchronize page turns with the rhythm and flow of the action. As with writing, the dummy goes through several revisions before arriving at the polished narrative, suitable for a publication proposal.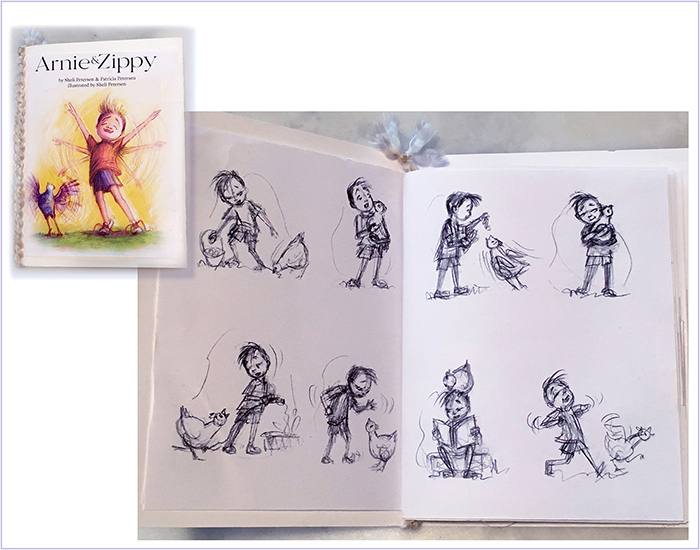 Arnie and Zippy dummy, cover and end pages


Arnie and Zippy dummy, interior spread with edits to text.